John Muir Award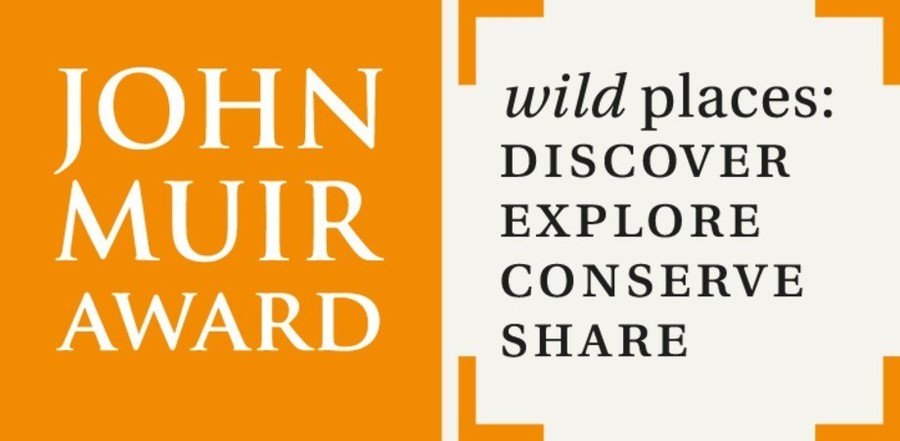 Class 3 pupils are about to embark on an exciting adventure which will enable each of them to achieve the John Muir Discovery Award. Through a program of planned discovery days during the Spring and Summer Term, 2019, the pupils will discover a wild place, explore it and take personal responsibility to conserve it. The pupils will share their experiences with other pupils, family, friends and members of the community.
In addition to being a Forest School, Waberthwaite C E School is now a Beach School. Miss Ward has recently passed her Open Awards Level 3 Beach Schools Practical Skills and Environmental Management Award, this enables us to combine the John Muir award with the Beach School ethos to provide our pupils the chance to develop skills like perseverance, independence and responsibility which will help to build self esteem. These skills will also help the children achieve more when they are back in the classroom.
This is our wild place....
...waiting to be discovered!
The John Muir Award is a national environmental Award scheme focused on wild places. It encourages awareness and responsibility for the natural environment, in a spirit of fun, adventure and exploration. It is non-competitive and open to all.
What is the John Muir Award all about?
The John Muir Award aims to encourage people to experience and enjoy wild places, and to take some responsibility for their own environment. It is a flexible scheme, which offers a focus for a wide range of outdoor, environmental, and personal development activities.
John Muir Award Criteria
Four Challenges are at the heart of each John Muir Award, to achieve an Award each participant must:
Discover a wild place

Explore its wildness

Conserve take personal responsibility

Share experiences
Participants should show enthusiasm and commitment and have awareness about John Muir.
There are 3 levels of the Award, encouraging a progressive involvement. The same 4 challenges above are repeated for each level, with increased involvement in time, activity and ownership.
Discovery Award (introductory level) minimum 4 days (or equivalent)
Explorer Award (intermediate level) minimum 8 days (or equivalent)
Conserver Award (advanced level) minimum 20 days (or equivalent) over 6 months
How Will Our Class 3 Pupils Achieve Their John Muir Awards?
This is the plan so far…
Our plans have been approved by the John Muir Trust and will consist of 5 individual day trips to our coastal 'wild place'. The first three trips will be undertaken by the Class 3 pupils who will each strive to achieve their John Muir Discovery Award. The final 2 trips, which will take place at the end of the summer term, will involve the whole school and will be a chance for the Class 3 pupils to share their experience and knowledge.
The John Muir award will be introduced to the pupils prior to the first visit to our wild place. They will understand the purpose of the trips and learn about John Muir himself.
We will experience our wild place at different tides.
First visit. We will freely explore our wild place, we will run/walk the length of it. This will be child led, adults will encourage reflection, questioning and use of all senses. We will lie on the beach and share thoughts. Walking back along the beach, the pupils will gather finds that appeal to them as individuals. They may wish to share why they chose certain items. We will create individual/group natural art.
Second visit. This will focus on discovering, identifying and recording the flora and fauna of the area, we will learn how we can help preserve the habitat. We will consider what impact humans have on this beautiful place.
Third visit. During this visit we will focus on enjoying the beach whilst being sensitive to this fragile environment. We will build shelters, learn new skills and learn how to create an open fire which leaves no trace (we have the land owner permission to do so.)
Fourth visit. This will involve a whole school trip to our wild place. Class 3 pupils will plan with teachers how to share their experiences of our wild place prior to this whole school trip. They will use this visit to introduce the area to the rest of the pupils in the school, share their experiences and teach the importance of preserving and cleaning our coastline to help look after our wild place as well as address a global issue.
Fifth visit. This will involve a supervised beach clean of a nearby beach that needs our help to remove non-biodegradable rubbish. This will involve all pupils and family members will be encouraged to get involved too. Posters will be created by the pupils. Type and amount of litter will be recorded.
Pupils will discover the impact of rubbish on beaches globally and locally through first-hand experience and cross curricular research in school.
Homework will include discussing at home how to reduce our own impact when we visit local beaches, by reducing packaging in our packed lunches – we will all put this into action.
We can't wait to get discovering!
We will use this page of our website to keep you up to date with our discoveries, adventures and award progress...
25.2.19
Today We Became Explorers...
...this was our first day discovering Drigg Beach and Sand Dunes. The sun shone and we virtually had the place to ourselves. We could see for miles and miles - a true wild place. We had an amazing day, made some great discoveries and we will all definitely sleep well tonight!
4.3.19
John Muir Award Day 2...
What a busy day we've had! In science we studied habitats, recorded data, looked at lifecycles, investigated the life process of reproduction, discussed how the gravitational pull of the sun and moon along with the earths rotation affect tides and we made predictions. We also identified and classified seaweeds, shells, dune plants and living creatures.
In maths, whilst investigating the 'Rule of Twelfths' (which is a rule that sailors use to predict the actual position of a rising or falling tide) we took measurements using metric units and recorded data that we will be analysing in class.
In geography we investigated the physical geography of the area and discussed it's physical features.
In design technology we investigated the properties of sand and constructed using natural materials.
In religious education we made spiritual and moral decisions whilst performing the burial of some dead sea creatures that we found and became quite fond of. (No creatures were harmed during our visit to the beach - these particular animals were already deceased when we arrived, some members of the group felt it was respectful to give the creatures a formal burial).
In physical education we took part in outdoor and adventurous activity.
We also learnt to become more resilient, co-operate with our peers, become more confident in our own ability and about the need to persevere.
… and we did all this with our wellies on! A perfect day!!
18.3.19
John Muir Award Day 3
Another beautiful day, in a really beautiful place with some really brilliant people. We must be the luckiest people in the world to live near such a wonderful wild place.
Owl Pellets
Yesterday on our beach school visit we found some Owl pellets, so this afternoon in science
we dissected and identified our findings.
Take a look to see what we found.
10.6.19
Day 4 - Sharing our John Muir Discoveries
Today the Class 3 pupils who have been working towards their John Muir Awards shared skills, knowledge and discoveries by inviting the whole school to Drigg Beach and Dunes to experience our wonderful wild place. The Class 3 pupils planned and ran activities that showcased what they have learnt. They did an amazing job and made us all extremely proud. This really was a truly magical day. Well Done Class 3.