8.5.2020
VE Day 75th Anniversary Challenge
Well done Team Waberthwaite! You accepted the challenge to create a Union Jack out of alternative materials and the results are spectacular!
8.5.2020
Waberthwaite C E School Community VE Day 75th Anniversary Tribute
Over 700 poppies knitted and crocheted by our community. Lest we forget.
Easter 2020
Sharing our smiles far and wide!
We may not be able to get together this Easter weekend but we can share our smiles. We all hope you enjoy looking through our Easter photo gallery and we hope it makes you smile!!
We are all looking forward to seeing everyone again, just as soon as we can.
With love and best wishes from everyone at Waberthwaite C E School.
29.12.19
Christingle Service
Waberthwaite C E School were joined by St Begas School for our Christingle service at Muncaster Church.
Well done to all performers and singers from both schools. It was a lovely service.
7.10.2019
Millom and District Scarecrow Festival
WE WON!
Strictly Come Dancing came to Waberthwaite this weekend in the form of movie week. We are delighted to have been judged the winners of the Millom and District Scarecrow Competition - thank you to Angela Dixon, Mayor of Millom for judging the competition. We hope we made you all smile! :)
17.7.19
Celebration of Learning
What a wonderful afternoon of entertainment! Each class shared some memorable performances this afternoon and successes were shared. Well done everyone; a brilliant afternoon.
We will add a few more photos and videos tomorrow so watch this space!
We all had the pleasure of meeting Nathaniel Pattinson from NP Inclusive Sport, He brought some specially adapted wheelchairs for us all to have a go on.
The children thoroughly enjoyed playing different games including Basketball whilst in their wheelchairs and they were all brilliant!
Nat was inspirational and the children commented how it was one of their favourite activities they have ever done!
5.7.19
Pepperpot Walk 2019
This is always a great event and this year was no exception. Well done to everyone - we made it to the summit!!
Many thanks to Dot for all your hard work in coordinating this event, liaising with landowners and for being an excellent leader.
We also wish to thank all the landowners who allow us to cross their land. We know many of you organised grazing and muck spreading around our adventure and it is very much appreciated.
Thank you also to family and friends who could join us on our walk and thank you to everyone else who sponsored the children.
2.7.19
Sports Day
We had glorious weather for our sports afternoon. Well done everyone for showing such fantastic sportsmanship and thank you to all the family and friends who came to support our teams.
WELL DONE THE RED TEAM FOR WINNING!
28.6.19
The Great Wood Dash/ Miterdale Miles 2019
Thank you the the staff and children at St Bega's for hosting the long distance event this year. All of the children were amazing in hot conditions.
14.6.19
Duck Race 2019
What a brilliant event; the children had great fun and the adults managed to (mostly) keep dry! It was fantastic to see so many families enjoying themselves at this popular annual event.
Congratulations and thank you to the Jenkinson family for all their hard work in making this event such a success once again. Thanks also to the Thornton family for their kind permission to use Broad Oak Beck for the all important race track.
The PTA and the Heys also did a super job of keeping everyone well fed and watered while the welly wearing Dad's truly shone in their role as duck catchers and shovers!
Thank you to everyone who sold and bought tickets- the duck race is one of our main annual fundraisers that helps pay for extras that benefit every child in the school.
WELL DONE TO ALL THE WINNERS!
3rd June 2019
We had an amazing time at Great Tower Residential. We took on the challenges we were given, we pushed ourselves out of our comfort zone and we worked together as a team!
18.4.19
Easter Service at Corney Churh
A wonderful and energetic service in a beautiful church on a sunny Spring morning. The singing was amazing, the musicians were outstanding and every reading was beautifully delivered.
All of the children did us very proud. Well done everyone.
Decorated Easter Egg Competition
14.3.19
Millom Discovery Centre
As part of British Science Week years 1 and 2 enjoyed a Flight workshop at Millom Discovery Centre. We impressed Sarah with our existing knowledge about gravity and forces and she helped us discover more about the physics involved in flight. We created our own paper planes, drew some great pictures of WW1 and WW2 planes and we explored the museum.
4.3.19
Our First Daily Mile!
February 2019
Our New Sensory Room
This wonderful new addition to our school has already benefited many of our children and the staff love it too! We are hoping to introduce this relaxing space to all of the children in the school over the next few weeks so that they can tell us what they think about the amazing resources in it. The children's feedback will allow us to develop this fantastic space even further.
19.12.18
Christmas Party Lunch
We had a very special visitor!!
17.12.18
Christmas Dinner
14.12.18
Christmas Performance at The Beggar's Theatre, Millom.
Christmas wouldn't be Christmas without a Christmas play and what a truly fantastic evening this was. The Waberthwaite team of dedicated staff and amazing pupils put on outstanding performances of Hey Ewe and Twelfth Night. The pupils performed with gusto and the evening really showcased the team spirit and close bond that exists between staff and pupils in a small school like ours. The staff are once more immensely proud, as we're sure friends and families of the school are too.
Thank you to Jackie at The Beggar's Theatre for your time, support and perfect venue for our performances.
30.11.18
St Begas and Waberthwaite School's
Christingle Service
It was great to get together with St Begas School for our annual Christingle Service this afternoon. Both schools sang songs, played their instruments, worked collaboratively in the 'collect the gift race' and cheered for their teacher as they battled it out in the 'create a Christingle' challenge. It was quite an exciting service!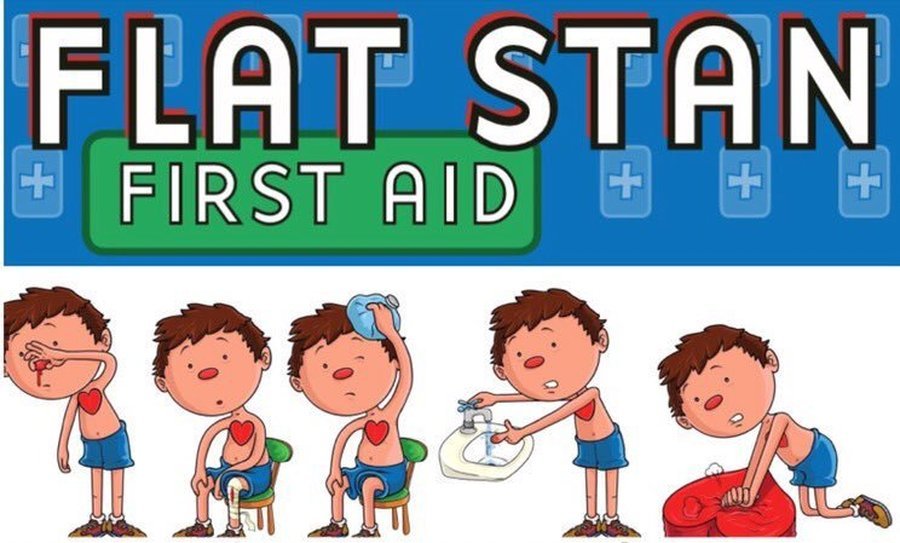 This afternoon we were joined by Natalie from Little Lifers first aid and she was teaching the children from Years 3,4,5 & 6 Invaluable first aid skills.
The children really enjoyed a hands on approach to learning these vital skills, which you can see in the photos below.
Don't be surprised if you are put into the recovery position in the following days, the children need to secure their first aid skills.
Waberthwaite school is so lucky to have these fabulous first aiders in our midst.
Westmorland County Show
On Thursday 13th September the whole school visited the Westmorland County Show ground.
We enjoyed looking at all of the exhibits and meeting lots of exhibitors.
Sporting Value Achievements
Today we celebrated our sporting achievements.
During the year we have been looking for the children who best represent our sporting values.
The values are as listed below....
Compassion
Self-belief
Determination
Team Work
Honesty
Passion
Respect
Well done to everyone who received an award!
17.7.18
Year 6 Chinese Buffet
What a treat from Mrs J! She put on a fantastic Chinese feast for the year 6's last week of dinner treats. Look out for the 'Lady and the Tramp' moment with Jack and Ted...
Year 6 are extremely excited about preparing afternoon tea with Mrs J tomorrow for the whole school.
Waberthwaite School Sports Day
How amazing are our girls and boys? What a fantastic sports day we held. Congratulations to everyone for taking part and thank to everyone who came to spectate.
The results were as follows.
1st Red Team
2nd Green Team
3rd Blue Team
20.6.18
Year 6 Leavers service at Carlisle Cathedral
The first of a series of goodbyes to our fabulous year 6 group. We have been, and continue to be, so proud of you all!
26.03.18
A big thank you to everyone who took part in our Easter competition.
There were some fantastic designs and the children were all extremely proud of themselves!
A huge thank you to the PTA who organised a lovely Easter Fair, where each class were able to performed a song or, in class 3's case, an Easter rap!
Whole School Working Together
29.1.18
Working Together - On Friday afternoon we brought the whole school together for a shared reading session .We then worked together as a team on a STEM challenge. Using the materials provided we had to build the highest tower to hold the wooden figure. We had some amazing creations. Some groups found it easy and others found it hard. Two prizes were awarded. First prize to the highest tower, another prize was given to the team that showed the best team work. We especially took into consideration our Christian Values, we were looking for Compassion, Kindness, Friendship and Endurance.
Well done to everyone for taking part and Congratulations to the two winning teams.
Class 3 are once again taking part in the Centre for Leadership Performance's Bright Stars competition. This involves the children designing and creating an enterprise business for which they are given a start-up fund of £50. We can't wait to see what they decide to do with this years capital and we hope you will support them in their business venture!
Thanks to NSG for agreeing to work with us as our business partners and for supporting the children in their efforts. The competition runs until Monday 12th March. Wish us luck!